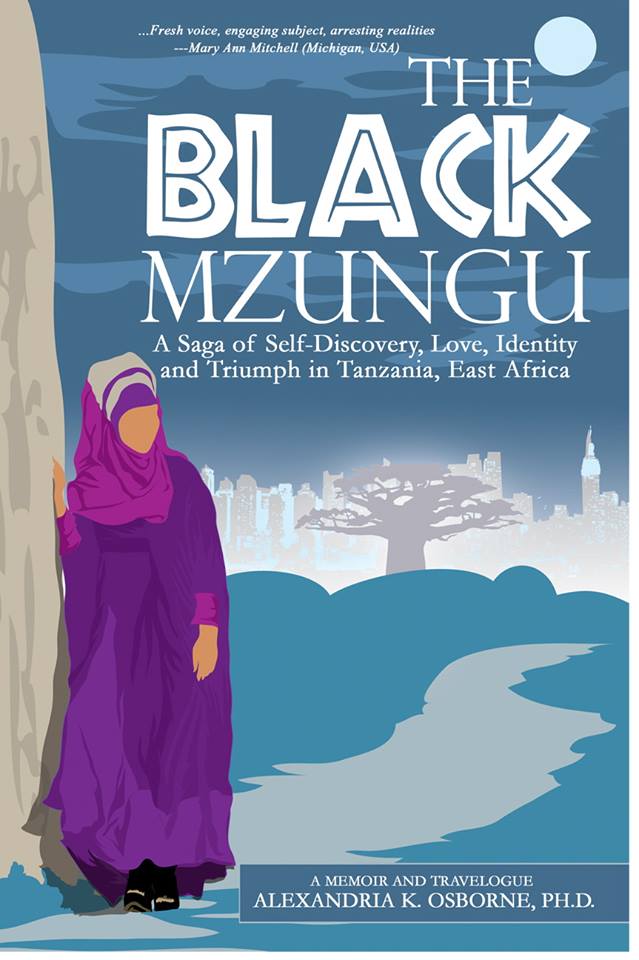 About the Book
When Alexandria "Nur" Osborne applied for a 6-month long fellowship to Tanzania, never did she imagine that 6 months would turn into a lifetime; and that the bush of East Africa would teach her about love, about identity, and about courage. This vivid book -The Black Mzungu - is the candid account of how Nur, an African American Muslim woman, and Saidi, her Tanzanian husband whom she met during the fellowship, build a new life together. Breathing life into a beautiful 92 acre homestead vacated four decades earlier by Saidi's family, Nur and Saidi learn to live among the dangers of the land's wild life, and the people that often view them as outsiders. There on the coastal southern region of Lindi, Tanzania, they learn to overcome man-made and natural obstacles, often challenging Nur's perceptions of how things "ought" to be. And as they triumph in their personal successes, they find a way to give back to the land they call home.
Mzungu is derived from the Swahili word kizunguzungu, which means dizzy. When Europeans came to East Africa they were always getting lost and wandered in circles. Indigenous people gave them the name mzungu because they wandered in circles to the point of making someone dizzy. Mzungu has evolved to mean the 'wanderer'. Now it is used to mean someone of European descent. However, it is also commonly used to refer to any non-Swahili speaking foreigner. As an adjective it is used to mean a certain lifestyle (e.g., that mzungu house or "do not charge me a mzungu price"). Recently I have been feeling more like a real mzungu; that is, a wanderer. As friends and family from the life I had known for 5 decades move, change jobs, or even die, I wonder "where is home?" As an African-American residing in sub-Sahara Africa I had resisted the term mzungu, even sometimes feeling insulted. Now I realize I am mzungu, the WANDERER, looking for a place to call home.
What people are saying about The Black Mzungu...
A reminder of the luxuries of first world living through an open and honest telling of leaving home, and the familiar, to start a new life halfway across the world, definitely worth reading.

Leanna Abdelmaged (Abu Dhabi, UAE.)
Charming, funny, heart-warming and interesting. This book is a very enjoyable read!

Karen Wentland (Ohio, USA)
Enjoyable! It was very interesting to see this part of Africa through the eyes of an American expat. There is rich detail about the people, animals and surroundings which is fascinating. Osborne is not shy in sharing her experiences: good, bad, ugly and beautiful.

Barb VanEseltine (Michigan, USA)
Fresh voice, engaging subject, arresting realities

-Mary Ann Mitchell (Michigan, USA)